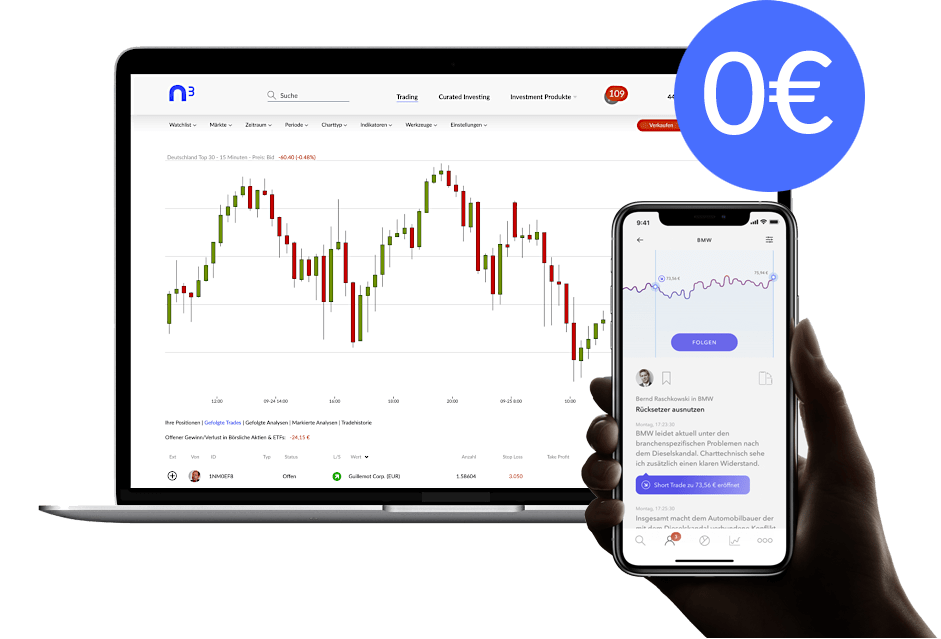 Join the stock markets in just 5 minutes, learn from the nextmarkets coaches and trade free of charge
0 € deposit costs
Over 8,000 shares and ETFs tradable on the Munich Stock Exchange gettex
Learn from more than a dozen successful stock market coaches and get free tips and analysis
The online broker that makes you a stock trading expert
Learn from the pros


21 successful stock market coaches publish up to 300 analyses per month in real time. To learn, analyze and follow.



Knowledge to go


Our customers receive free webinars and e-books on the topics of shares, investment & Co.



Stay up to date


Insightful and regular stock market news on our social media channels.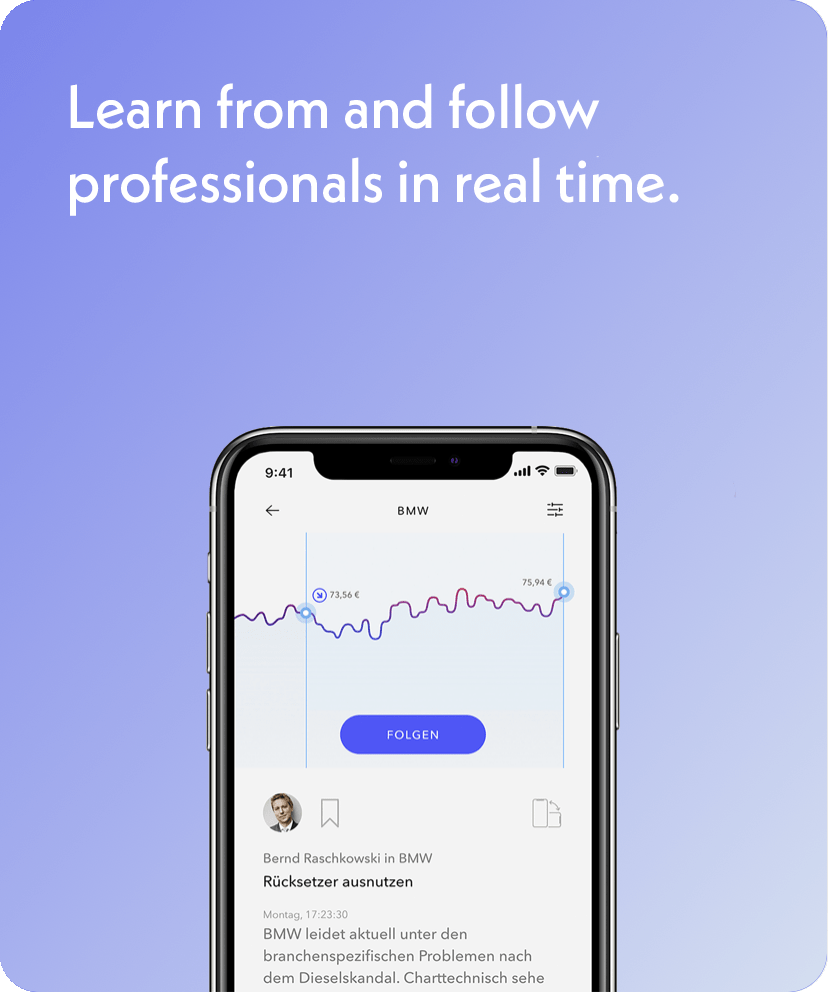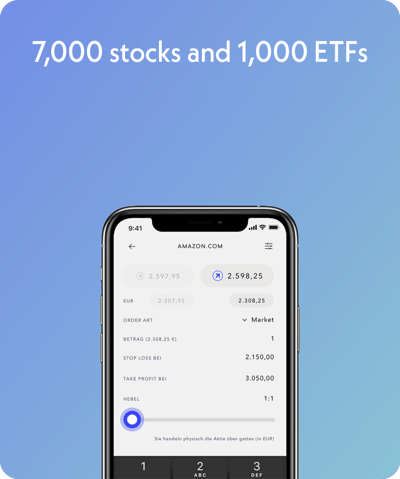 This is how your online broker should be:
0 € fees


No custody account costs or third-party fees and no order fees for trades of €250 or more. Below that, only one euro per trade.




No additional costs


No additional costs for dividend payments and rights trades.




Apps for all platforms


Your trading account is always at your fingertips thanks to our iOS, Android and Web Apps. Get started now and profit from the stock market!
Open a free trading account within 5 minutes!
The online broker with
innovative financial products.
The online broker you can trust.
Over 380,000 app downloads
The nextmarkets app: Over 400 positive reviews in the Apple App Store and over 1,000 reviews in Google's Play Store as well as 4.2 stars in Google Reviews.
Funds and data are safe with us
Your money is held in a segregated client trust account and is protected by deposit insurance. Your data is always transmitted in encrypted form.
Personally accessible
Our customer service is personally available for you by phone or email from Monday to Friday from 9 am to 6 pm.
Covid 19 crisis: Many shares are currently available at low prices
Stock market wisdom says: "Buy when the guns are thundering": The current Covid 19 crisis can therefore be a good opportunity to get in at a good price and build up a solid stock portfolio.
Investing in ETFs
If you do not want to invest in individual stocks or sectors yourself, you can also invest your money in funds: Here, experts manage the stocks to be bought or sold. At nextmarkets you can currently invest in over 1,000 different ETFs.
Over a dozen stock market experts at your side free of charge
Not sure which stocks will be successful? Our stock market coaches provide comprehensive analyses and valuable tips on which stocks to invest in right now.
Sign up in 5 minutes
We can usually activate new customers in just five minutes: If you pay by credit card, you can then trade your first share straight away!
No fees and 0€ per trade
Permanently free of charge: With the free nextmarkets share deposit account, you always pay €0 in fees for all trades from €250. We only charge one euro per order for minor trades.
Start now and profit from the stock market!